EduCode™ Academy Blog

---
Quality Education Free for All During COVID-19 Crisis
April 13, 2020
Just over one month has passed since the World Health Organization declared the novel coronavirus Covid-19 a pandemic on March 11th. A lot has transpired since then, impacting virtually every student and family across the globe. In our mutual response to battle this quickly spreading virus, we have seen global collaboration of the scale never experienced before.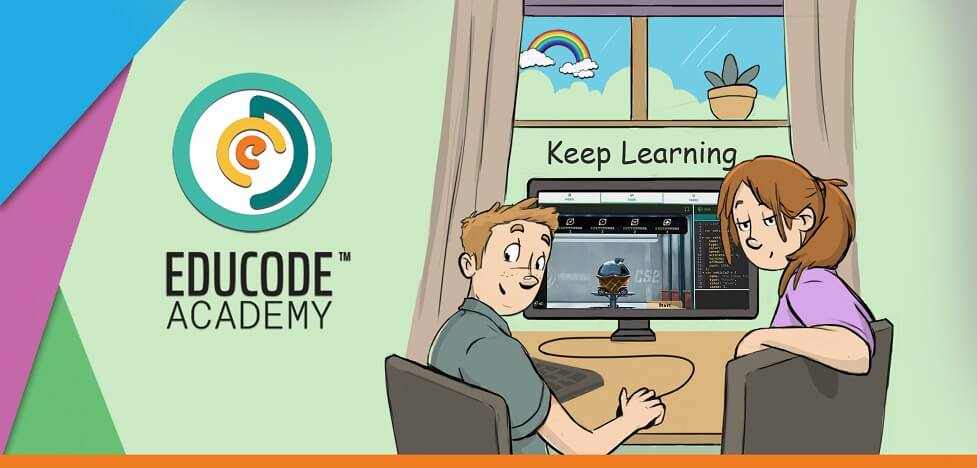 While encouraging, we are by no means over this crisis and there still remains the question on what to do for the millions of students who are home practicing self isolation to help win this battle – especially now that it appears this self isolating period may continue past the end of the school year. Just recently, many school jurisdictions around the world have declared their schools will not re-open again this school year and are making plans to finish off curriculum outcomes via online methods.

Organizations have been springing into action to provide lists of quality, free online educational resources for both parents and teachers to review and utilize in their local efforts to keep their children learning. UNESCO is one and they have promoted a vast array of resources globally in their list of Distance Learning Solutions. More North American grassroot entities have been spreading resource lists as well such as: amazingeducationalresources.com and there are likely more. Many, if not all, EdTech companies providing online courses have opened their resources free of charge during this period of crisis, to help parents and teachers continue educating their children while they are home in this effort.

At EduCode Academy, we salute and support this initiative and are proud to attempt to help as best we can by offering our complete course library free of charge during the months of April and May 2020. Since the pandemic was declared, we wake up each day trying to find ways to have millions of students utilize our unique free course offerings. We know they will not only learn how to code, but also in the process they will develop very desirable analytical and learning skills to advance their future career prospects. We know how important this is to help develop a better tomorrow.

EDIT: The free access period is now over, but you can sign up for a free trial by clicking the button below.
The EduCode Academy Team
Keep reading