Dear EduCode student and/or parent:
I wanted to take this opportunity to thank you for utilizing our learning platform during this crisis period the world has been facing together. We truly hope the time spent in our lessons was a welcome escape for you and your family from the relentless news of the crisis around the world. We trust you found our approach to be both unique and complete in that you or your child were able to learn from the experience in a meaningful way for the courses you were able to complete thus far?
We were proud to be of service in this way to help even a little bit in our mutual battle of this terrible virus over the past two months. The expiry date for the free accounts was originally set for May 31st to allow for a couple of months for you and/or your child to work through the initial shock of stay at home requirements. While not out of the woods yet, we are encouraged to learn the global situation is improving and we are now all looking forward to getting back to some semblance of normalcy once again.
In this light, we are letting you know our system access will be returning to its normal subscription model as of
May 31st, 2020
. What this means is your free full account access should be upgraded to one of our available subscription plans to continue to have full access to our courses after this date. Our plan options can be found
here
and we truly hope you find a plan suitable for your needs.
To upgrade to a plan of your choice, you simply need to click on the "UPGRADE NOW" button at the top right of your account (see image below) and it will take you to the upgrade page where you will select the plan of choice and provide the details required to set up your upgraded account.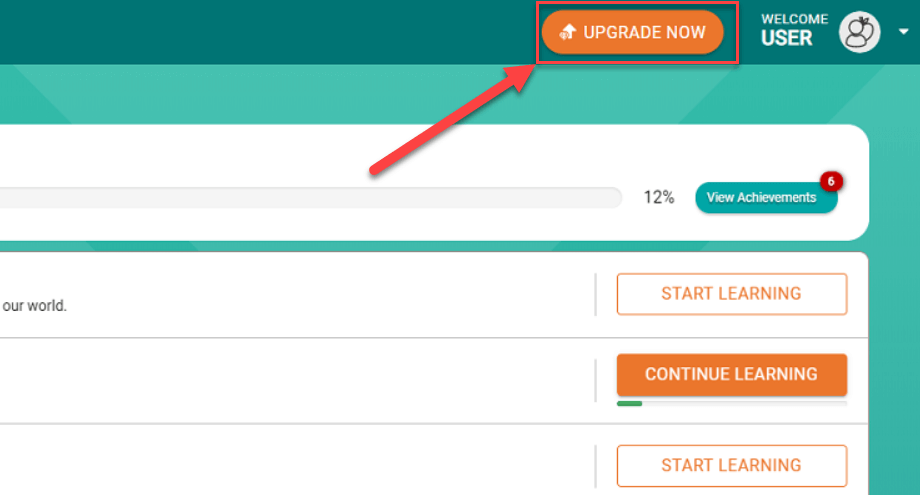 Should you have any questions about this process, please feel free to
contact us by email
or by clicking on the "SUPPORT" button in your account. Either way, we will work with you to accomplish your goals and get you continued on your learning journey with EduCode Academy.
We wish you continued success and good health.
Warm regards,

Peter Hess
VP Marketing & Sales
EduCode Academy